Wait... what is a nappy cake?
When I go out and talk to people about our business, many people respond with...
you: "What? Do you eat it?"
me: "You don't eat it, but you need it!"
Traditionally, a nappy cake is made to look like a tiered cake but with none of the calories, as they are totally non-edible. They are made from rolled up nappies and tied with ribbons, wrapped with blankets, then filled with essentials such as hats, bibs, wash cloth, socks etc all the practical items for the birth of a new life.
As part of our range, we think beyond a regular tired cake shape and turn it into something truly wonderful. Check out our signature Owls, Cupcake Bibs and Nappy Bikes to see the possibility you can gift to a newborn baby and their family.
About Nappie Cakes
When our founder was invited to her close friend's baby shower several years ago, she wanted her gift to be special, unique, and meaningful. When she created the Elephant Bike nappy cake, she discovered that she had a passion for creating these works of art.
We opened our doors in 2018 and haven't looked back since. We take pride in creating nappy cake gifts that are beautiful and practical. Each nappy cake is unique and contains items that have been carefully chosen for the new arrival, whether it's a boy or a girl, or even if you don't know the gender yet. We offer delivery Australia-wide for a flat fee of $15, with FREE delivery for purchases $150 and over.
We'd love to hear from you if you have any questions, or if you'd like to place a custom-made order.
Choose From Our Range of Fun Designs
We assemble our nappy cakes in fun, theme-appropriate designs to suit boys, girls, and gender-neutral gifts. We also make personalised nappy cakes – just get in touch and let us know your requirements.
Not only do our creations look fabulous, but they provide practical gifts for expectant mothers. We offer a modern twist on traditional nappy cakes by going one step further and shaping them into various themes for unique baby showers.
The average parent changes a disposable nappy 6 to 8 times a day. Our two-tier cake contains 45 nappies, so will last roughly about 5 days at that rate.
Besides being an impressive centrepiece, guests can use our creations for a variety of baby shower games. Ask guests to guess how many nappies make up the cake, or see which guest can remember each item.
Delivering Nappy Cakes Australia-wide
We deliver our newborn baby gifts Australia-wide. So wherever you are, we'll have your gift delivered straight to your door, ready for your celebration!
Simply place your order before 5pm Sydney time, and it will be dispatched the next business day (excluding Limited Editions, custom orders and Nappy Trucks). We also have FREE shipping on orders $150 and over.
If you live locally, you can also pick up from Baulkham Hills or Northmead in Sydney. Contact us beforehand and let us know you're coming.
We can't WAIT to help you welcome your new precious little bundle into the world!
Read more
LIMITED EDITION
Dino in Jungle Nappy Cake - LIMITED EDITION
Regular price
$320.00 AUD
Regular price
Sale price
$320.00 AUD
Unit price
per
Share
View full details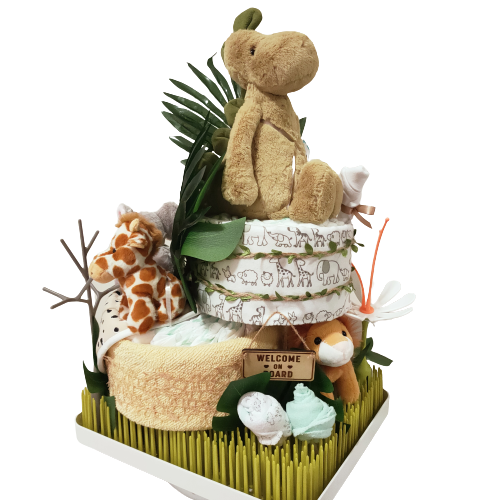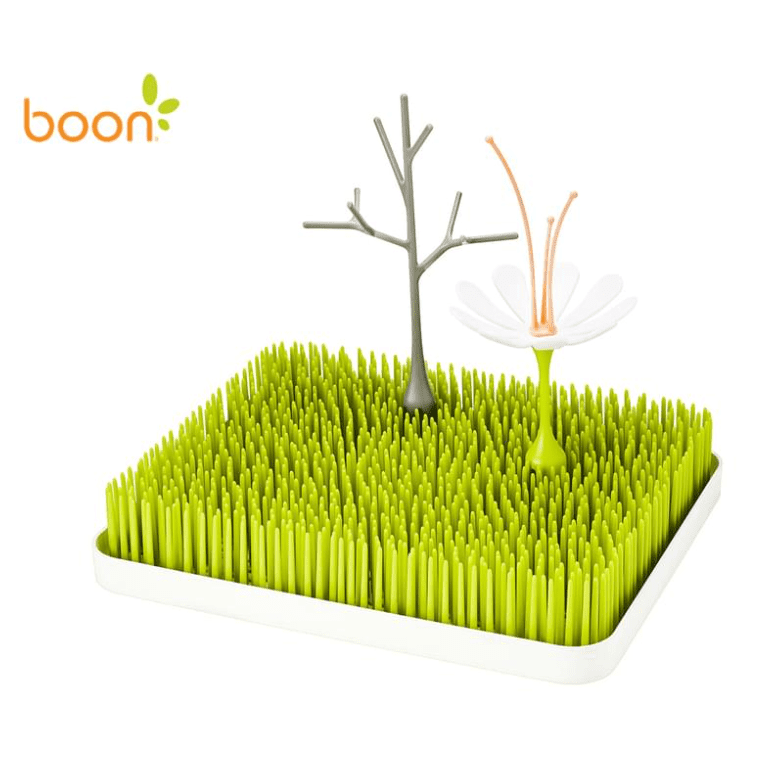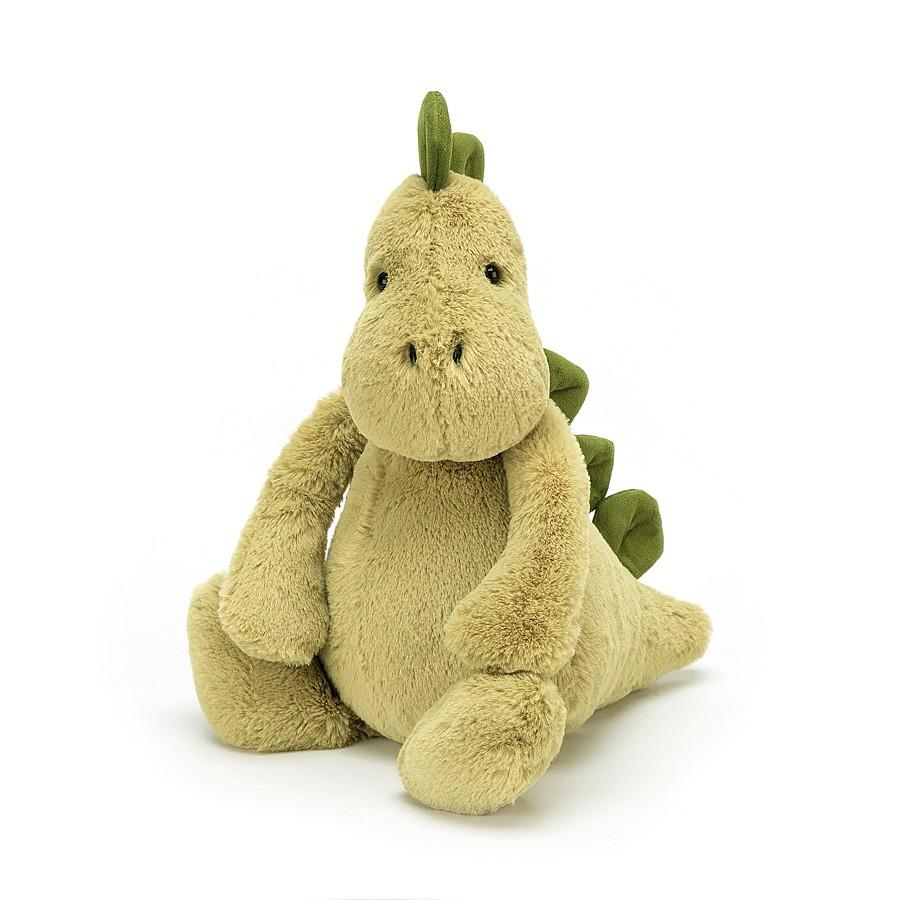 The Creator of Nappie Cakes
Delivery Options
Next day dispatch

$15 Delivery Australia Wide. Place your order before 5.00pm (AEST) and your order will be dispatched the next business day.

We deliver to Sydney Metro Hospital

Sydney Metro Hospital delivery is available within 1 - 2 business days by courier. 
It will be delivered to the hospital reception. Please be sure to have the administered name for delivery.

Free pickup from Baulkham Hills or Northmead in Sydney

We will leave your parcel at the front door at Baulkham Hill or pick up from Northmead in Sydney.

Local delivery for $5.00

Local Delivery occurs once a week every Saturday from 8 am to 12 noon.
Nappy Cakes in Australia for Your Next Baby Shower
Looking for a fun, memorable gift for your next baby shower that's sure to bring instant wow factor? Look no further. Our nappy cakes in Australia blend fun with something practical for a gift new mums and dads are sure to remember!
Imagine the look on your recipient's face when you surprise them with one of our gorgeous designs. Even better, they're packed full of nursery essentials all new parents are going to need!